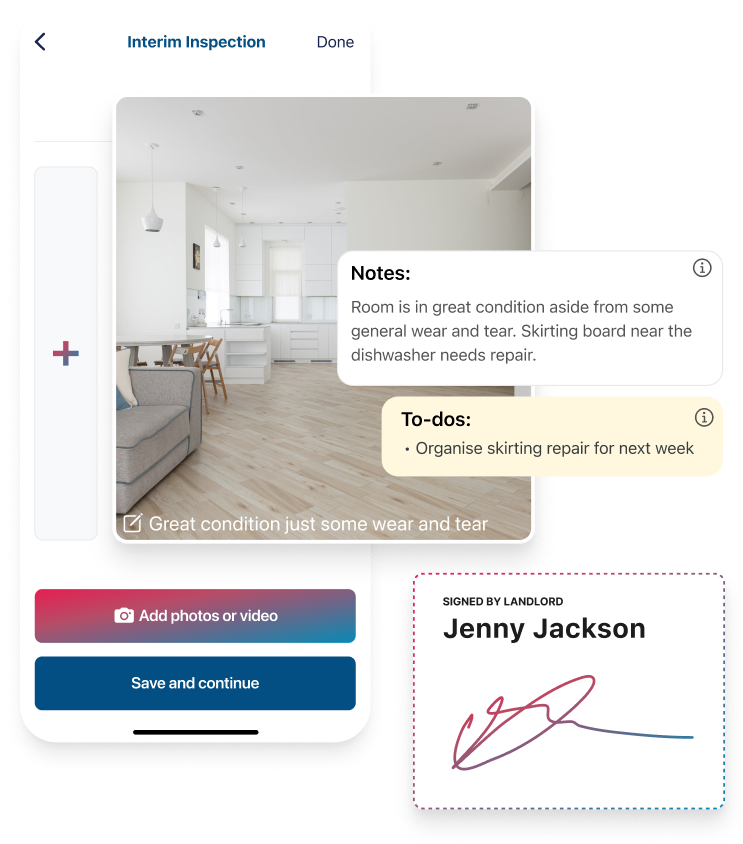 Why use myInspections
Keeping track
myInspections creates a collaborative recorded history of a property, designed to help landlords and tenants co-manage and keep track of their rental property. Both sides will have access to a fully transparent record of the property's condition and maintenance history in one digital platform - eliminating the need for additional paperwork.
For tenants
For tenants it makes the process of maintenance requests and property inspections a breeze, ensuring a smooth tenancy.
For landlords
For landlords, especially with multiple properties, this removes the hassle of going back into a clunky database or even an email chain to put together the history of a property when required.
Easy to use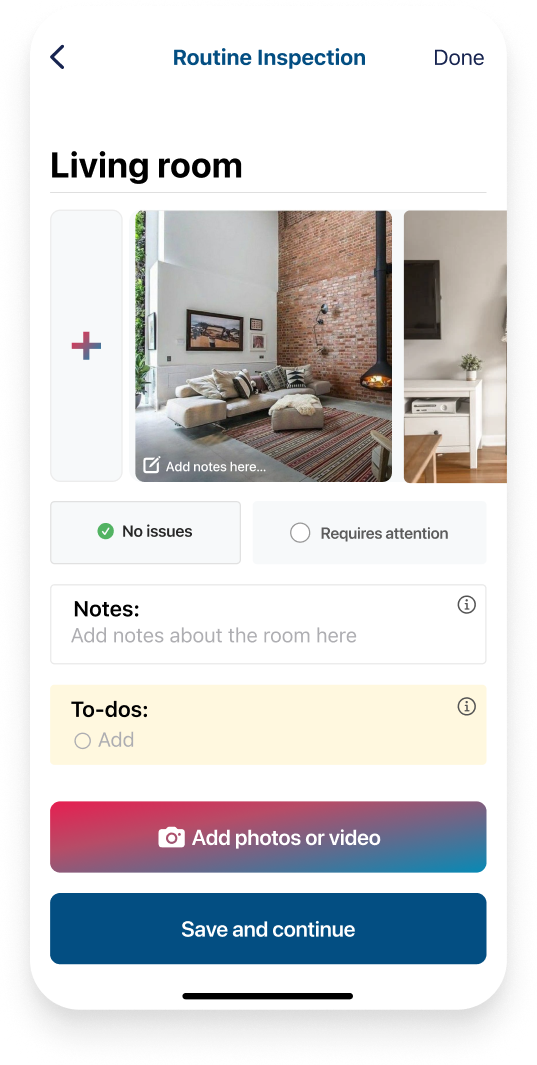 Digital reports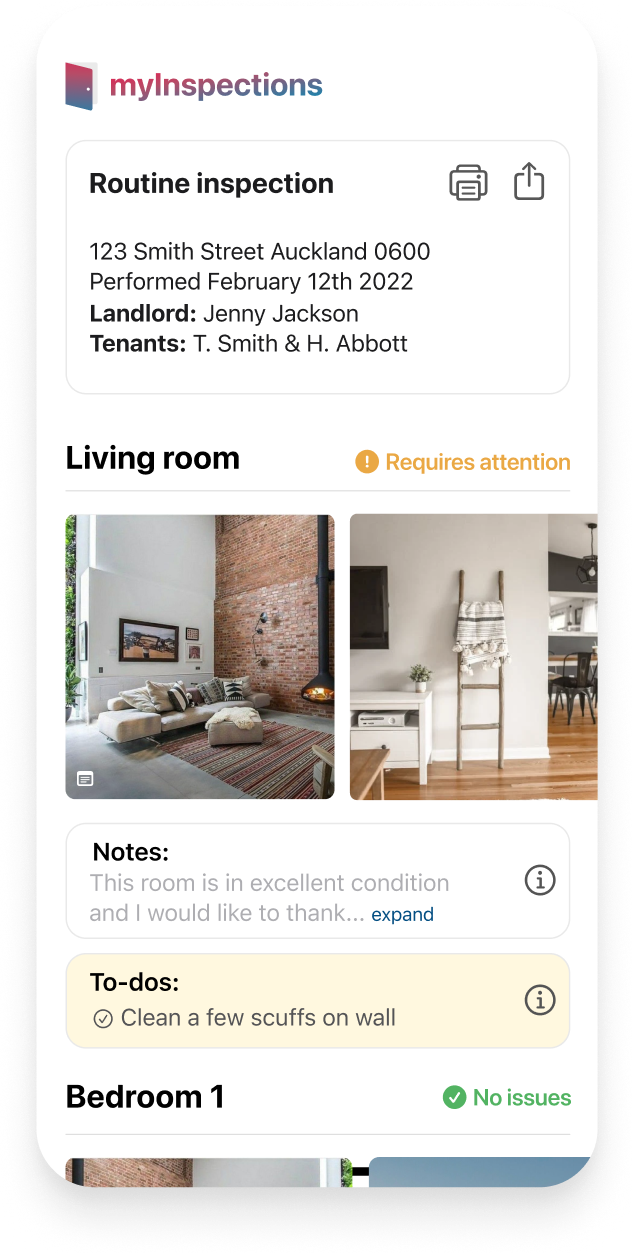 E-signing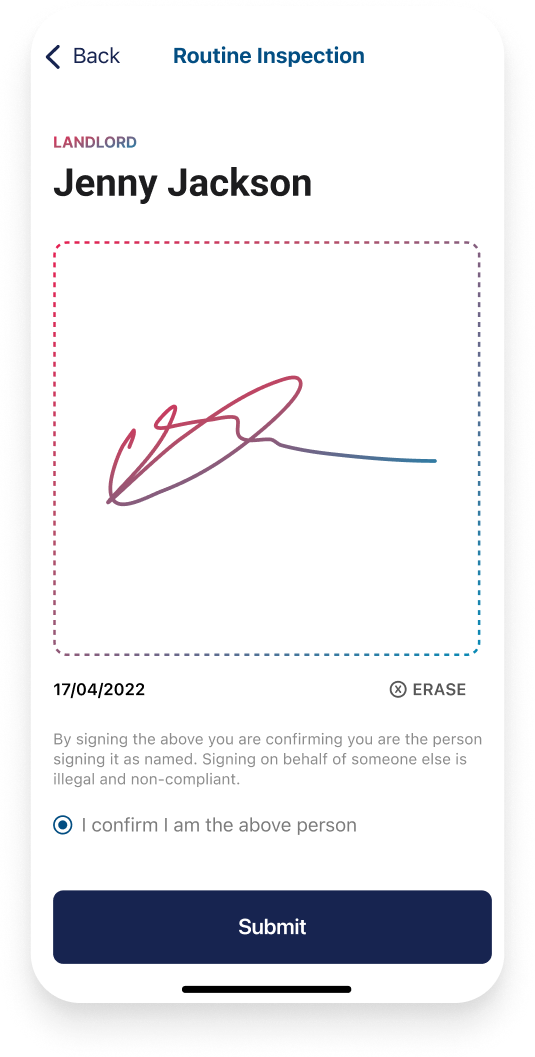 How it works
Record your property's condition with images, video and notes, which can be stored in the app for future reference.
Reports and other documents can be shared and even e-signed within the platform, removing the need for additional software.
Your signed report is available to view whenever you or tenants need access. Need a hard copy? Download a PDF.
Set reminders for upcoming inspections, for landlords to stay compliant with their insurance policies and for tenants to be aware of when the property management will be coming in.